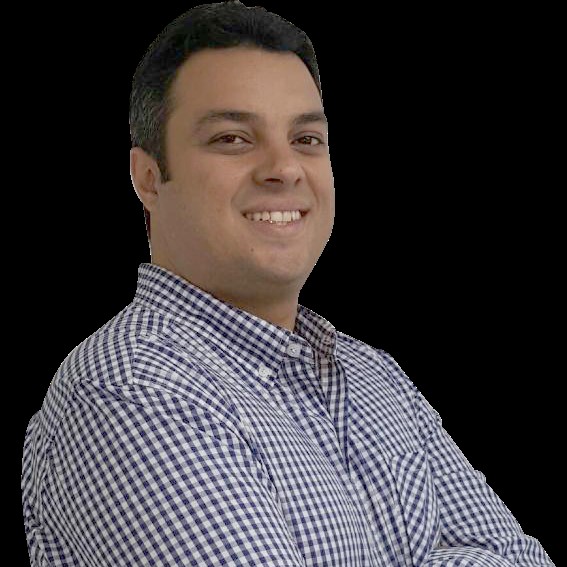 Faculty Spotlight: Q&A with Instructor Roberto Gentile

At Millennia Atlantic University (MAU), the heart of our academic department is our talented and diverse faculty, and we aim to highlight our diverse and innovative faculty members.
Each faculty spotlight features a one-on-one interview with the instructor, and today we are featuring Roberto Gentiles, who is also a fellow graduate of the MBA and M.A in Human Resources Management at Millennia Atlantic University.
Roberto Gentiles teaches undergraduate courses in business and human resources. When Roberto Gentile is not teaching, he is busy running his international franchise business Decofruta, as well as consulting at BFS Consulting.
Read More About Roberto Gentiles
---
Can you tell us a little bit about your background, and what drew you to teaching at MAU?


I'm a business consultant with more than 16 years of experience in the areas of franchises, new business development, project evaluation, marketing strategies, business plan, financial analysis, cash flow and sales. I started a company in 2005 called Decofruta, an international company specialized in the creation of bouquets based on fresh fruits. Now, Decofruta has operations in 6 countries such as Venezuela, United States, Colombia, Guatemala, Panama and Dominican Republic.
I'm also the CEO of BFS Consulting. A business consulting company specialized in the development of expansion projects, franchises, standardization of processes, business plans, among others.
What has been your favorite experience as an instructor at MAU so far?


I've always love to teach. Since I was in the University I always helped my peers and tutor them. I'm an alumni from MAU and I worked as a tutor while I was studying and I loved the experience. I also like to train my employees and help others fixing problems and develop solutions. I'm an entrepreneur and I know how hard it is to start a business from scratch and growth it. I've learned so many skills during my professional career so I decided to start teaching and give back to the new generation part of my knowledge and experience.
What professional accomplishments are you most proud of?


My biggest professional accomplishment was building a company from scratch and then franchise it and growth it. The company is positioned as the leading company in the gift segment and is a model franchise in terms of product and process standardization. I received many awards as Entrepreneur of the year, Manager of the year, New Franchise of the Year back in 2006. I participated as a speaker in seminars related to business and entrepreneurship offered at various universities and congresses in Latin America. I've also been invited as guest on different TV and Radio programs.
Decofruta is a recognized brand in my country-of-origin Venezuela and had operations in almost every state of the country. We also export our brand and operations internationally with presence in 6 countries.
What is your favorite motivational or inspirational quote?


My favorite inspirational quote which based in my experience is absolutely true is: "You learn more from failure than from success. Don't let it stop you. Failure builds character."
What are your hobbies/interests (other than making MAU a great place to study)?


I like to learn new skills. So I read a lot and watch entrepreneurship and business related content. My favorite TV programs are Shark Tank and The Profit on CNBC. I also like to play tennis 2 or 3 times per week and watch sports.